Our first ever talent feature- the first of many, we reached out to Rebecca Hu at Glacier to give us her views on why she's so obsessed with waste and where the future of work lies within the industry.
Rebecca is a former Bain consultant, where she worked with Fortune 500 industrials and consumer brand executives. She has held leadership and advisor roles at multiple tech startups and has dedicated her career to improving the circular economy as the founder of Glacier and a mentor for the Google Circular Economy Accelerator. Her team at Glacier builds AI-enabled robots to automate sorting at recycling facilities.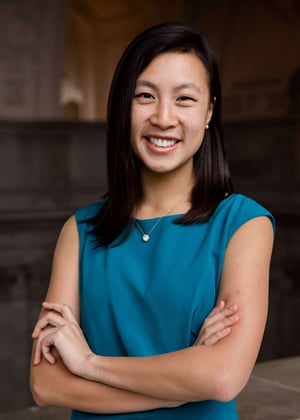 How does your role help to save the planet?
I started Glacier out of a desire to contribute to the fight against climate change. Glacier's AI and robot make recycling more efficient and less costly. By improving the quality and quantity of recycled feedstock, Glacier's technology is reducing carbon emissions and our planet's reliance on natural resources.
What makes the waste/recycling industry so cool?
Most people never think about where their stuff goes after they throw it out. Working in waste/recycling completely redefines the way you look at consumption - it's the first time I've appreciated the true value and future potential of every material object I use, from an aluminum can to a plastic bag.
Where do you see career opportunities opening up in the waste/recycling industry?
The next generation of recycling technology will open up a huge world of new careers - engineers to build innovative products using new tech stacks, analysts to make sense of all the recycling and waste data we can finally collect, technicians who can maintain and repair new types of equipment, and so on.
What problem in waste/recycling could be solved with new talent coming into the industry?
How do we get the different stakeholders in the circular economy to talk more effectively to each other? Recyclers, brands, consumers, and governments are all working to improve circularity. Centralized forums and shared knowledge would make it much easier for all of these players to work in tandem.
Learn more about Glacier's current openings.