The recycling industry is experiencing significant changes. Consumers are demanding green business practices more than ever, and recycling is an essential component of that. But, to implement these green initiatives, companies need to bring on the right team members.
However, a tightened labor market poses increasingly large hurdles for companies to attract and retain talent. As such, employees are feeling pressure from multiple directions. Fortunately, the right recruitment marketing strategy can help you foster a positive and productive workforce.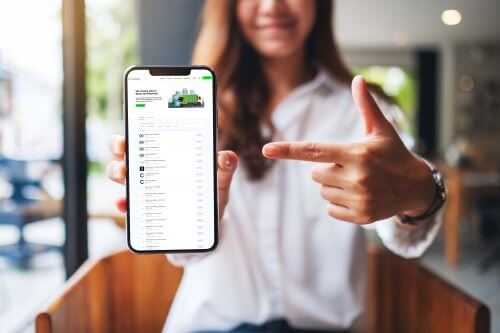 Recruitment marketing is a necessity in today's corporate climate. Finding the right team members is as, if not more important, than finding the right customers. Unfortunately, finding talent is easier said than done–as is holding onto them. But, if companies work strategically to attract and retain quality talent, they can make significant strides in delighting customers and growing their business.
Where is Everyone?
Nearly every industry is struggling to combat the employee shortage, and the recycling sector is no exception. There's no question that the height of the pandemic cost millions of jobs worldwide, but recycling was facing a labor shortage even before that. Recycling companies are competing with each other to scout available talent, and applicants are growing less interested in what they have to offer.
The aging workforce is a significant contributor to this labor shortage. Many older employees took the pandemic as a sign to retire, eliminating much of the recycling industry's workforce. Trends show that workers of younger generations, while environmentally motivated in their views, aren't proving to be interested applicants. As such, recycling companies are losing much of their staff without the new applications to replace them.
So, why the lack of interest? For most young workers, it comes down to the mentality of recycling and waste management being undervalued work. For some, there is a misconception that this industry is for unskilled workers when the opposite is true.
This issue, in addition to rising turnover rates, is leaving recycling companies understaffed, and it's having severe impacts on the collection of waste and recyclables and scrap processing and, consequently, the achievement of green initiatives.
With dwindling team members, recycling and waste management companies are forced to scale back on their collection efforts. Many companies are reducing the frequency of their collection services as well as closing drop-off sites. Even seemingly minor changes such as these can have a significant impact on companies and consumers alike. Waste may begin to pile up, leading consumers to dispose of their waste ineffectively.
Finding the Right Talent
Younger generations, more so than any other, understand the importance of green initiatives–particularly when it comes to waste management and recycling. Climate change, rising pollution, and masses of litter are widely acknowledged as issues that need to be addressed.
Social media campaigns on the impacts of ineffective waste management have gone viral, including the damage of litter on wildlife and the Great Pacific Garbage Patch. With plain evidence of the importance of proper waste management, bringing awareness to applicants isn't the primary issue.
Create a Positive Company Culture
Recycling companies know the value of their work, and applicants are growing increasingly aware of the benefits of such services. However, this isn't enough to attract a young and competitive workforce. Instead, companies must make themselves appealing to candidates, and one of the best ways is by demonstrating a company culture that applicants want to be a part of.
Fortunately, spreading the word of positive company culture is easy with today's technology. However, on the same note, word of a negative company culture spreads even faster. As such, it's critical not only to portray a positive culture–but actually foster one.
So, how do you portray your company's culture? While word of mouth is the best tool, that isn't always feasible when reaching a broad audience. Building out your brand personality online is a highly beneficial method of showcasing your company to applications.
A positive social media presence can help applicants understand who you are as a company and understand what others think of your business. That way, when candidates find your company online, they can begin to see what your company values and how you interact with others. Something as simple as that can persuade job seekers to fill out an application and reach out to your company.
As the up-and-coming generations already understand the importance of recycling and waste management, emphasizing green initiatives and business practices–and their impact on the environment–in your business mission can help attract the right talent. If applicants see that your company truly cares about your operations and their impact, that can help you find like-minded individuals.
Even beyond attracting applications with shining company culture, fostering a positive work environment will also help you retain employees. If team members are happy working for your company, they're more likely to recommend the role to friends, be productive in their own roles, and stick around. The more your employees enjoy working for you, the more likely you will build a workforce of loyal and devoted team members.
Don't Wait for Applicants to Come to You
While a positive online presence and company culture will serve you greatly in attracting and retaining talent, that alone isn't enough. For companies with a dwindling workforce, you can't expect to sit back and watch the applications roll in simply because you began tweeting more often. You can't wait for applicants to come to you–you need to pursue them.
Unfortunately, this tends to be a challenge in the recycling industry. As this is a niche industry, paying for an ad on LinkedIn may not get you the results you want–simply because the talent you're looking for may not be on that platform.
So, where should you look for the right applicants?
An online network of professionals in the waste and recycling industry! Recyclesaurus is a platform where companies in the industry can post jobs, allowing them to reach the right audience the first time. Additionally, job seekers can use the platform to search for jobs, enabling them to find exactly what they're looking for.
Users can either maneuver the platform on their own accord or let us play match-maker. Based on the provided information, we will match candidates and employers to help them find their perfect fit.
With daily updates, users can stay updated on new job opportunities and industry market updates. As such, companies will always have access to the freshest top talent, and applicants will always have up-to-date employment opportunities.
Where Recruitment Meets Recycling
As such a niche industry, an all-encompassing network focused on the growth of the waste and recycling industry is essential for industry professionals. With Recyclesaurus, employers can easily find qualified talent with relevant experience rather than sorting through millions of unqualified leads. Similarly, job seekers can break down the application process by filtering their search to precisely the job they want, in the industry they want, and at the company they want.
Recycling companies can beat the labor shortage with our platform, allowing them to scale efforts, improve operations, and build a happy and loyal workforce.
Interested in joining our network? Fill out our form and join, free of charge!