The best word we're heard to describe the rate of investment and mergers in the waste and recycling industry this year? Vigorous
The best ad we've seen relating to mergers in the waste space invites the borderline seller to entertain offers for acquisition. We're sold! (But seriously, LRS seems to be taking over the world…or at least the Midwest.) They had to change their name last year from their Chicago affiliated Lakeshore Recycling Systems, because there's not a lake in sight for most of their customers.
Then and now
Acquisitions in the waste industry are nothing new…the largest firms in the sector were built by a mania of acquisitions in the 90s. This is continuing due to private owners struggling with labor, the pandemic and seeking an "out" or independents not being able to compete against the consolidated landfill clout of the larger players. As larger companies move into a market, they can adjust their margins in that region in order to price out local 'mom and pops.' Thus opening the door for an acquisition or closure.
But in recent years, it isn't just WM, Republic and GFL acquiring other waste and recycling companies. The big players are gobbling up tangentially related environmental services companies to become a one-stop-shop for clients. Private equity is also coming in…what was that word?...vigorously…
The typical players are keeping their pace…Clairvest Group, Aurora Capital, Laurel Mountain, Ironwood Capital, Kinderhook and Summer Street have continued active pursuit of regional players in hot markets like Atlanta and Boston. Meanwhile, Macquairie out of Australia can't stop gobbling up shares of large regional behemoths, such as the previously mentioned LRS in Chicago and Greenwaste in the Bay Area. They've also not shied away from venture capital investments such as the newly announced PET recycling company, Circularix.
Tech investment and acquisitions
The gorilla in the room from a tech investment perspective is Rubicon. Reporting recent annual revenues in 2021 of $700 million, Rubicon and other investors have plans to bring the company public via the Founder SPAC at a valuation of $1.7 billion. One of the few trash 'unicorns', Rubicon serves as a digital waste brokerage service as well as a platform for efficient collection of curbside materials. Cities can use Rubicon to create streamline routes, monitor drivers, as well as track bins that are filling up faster than others.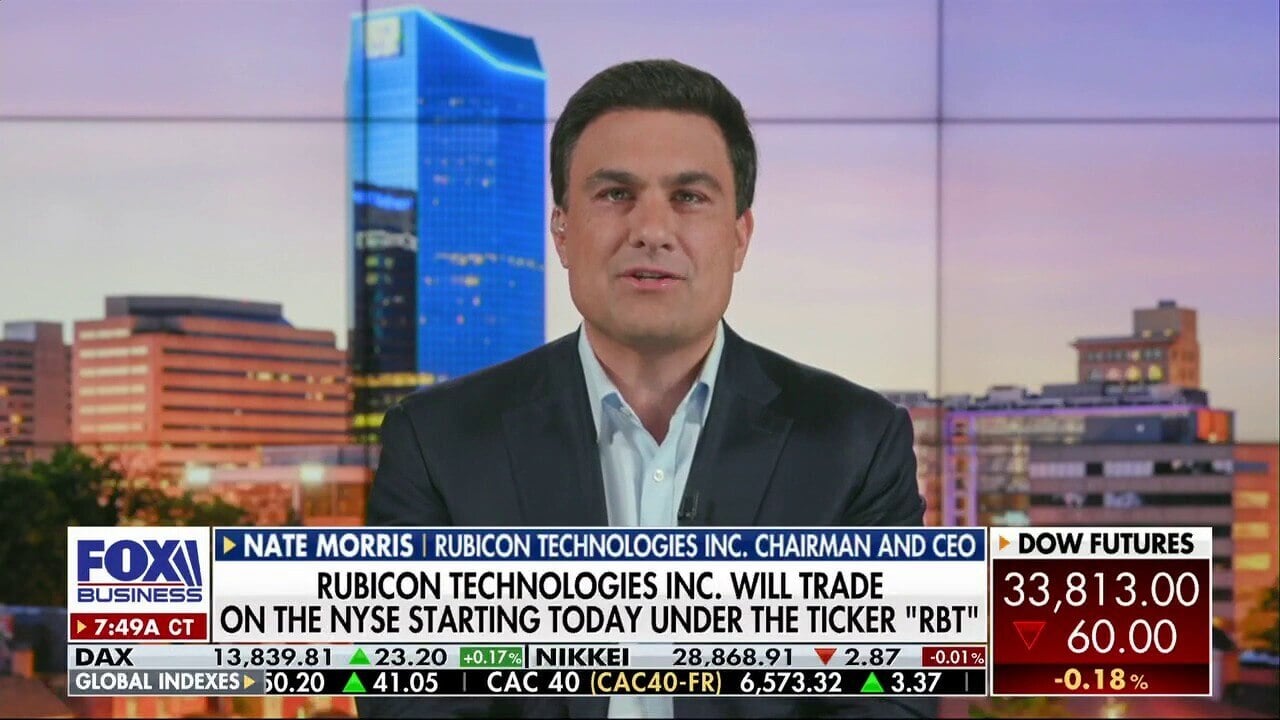 A massive focus from venture investors in the waste management space is actually going towards waste prevention within grocery aisles. In 2022, we've tracked three software companies who've received funding from venture funds to target improved forecasting for grocery purchasing, food spoilage, food redistribution as well as tracing the recyclability of packaging. Blackstone gave Relex Solutions out of Helsinki $568 million in venture funding for their platform back in January. S2G Ventures followed a few days later with a Series A investment in Flashfood of $12 million.
A few weeks later Smarter Sorting out of Boulder, CO bagged $25 million for G2 Ventures which was later added onto from Regeneration VC in July. Annnnd then the next month, in April, G-Squared and Insight Partners helped create a unicorn out of Choco by investing $111 million in this Berlin based food waste platform for retailers.
Trends
VCs haven't been the only folks busy on the tech side of waste and recycling. Private equity and other larger tech firms in the space have also been expanding their platforms. Trends we're seeing based off of our M&A Tracker are:
Traceability of materials:

The huge label and materials company, Avery Dennison acquired TexTrace which allows RFID scanning of textiles to track materials during entire lifecycle.
VC firm Eclipse out of Palo Alto invested in new recycling materials platform, Circular.co which allow buyers and sellers to trade materials and trace origins.

Cannabis:

Cannabis waste has value in itself, but also requires traceability and appropriate disposal. Several startups have arisen to manage this stream and Vancouver based Global Cannabis Acquisitions Corp (GCAC) got in the game by acquiring WasteTrakr in 2022.

ESG reporting

Publicly traded companies are being graded based on their environmental impact and social governance and waste companies aren't escaping it. As larger waste companies are

reporting

on these requirements, the AMCS acquisition of Quentic allows individual departments within these large companies to roll reporting into their corporate program…and allows smaller hauling companies to report using the same metrics.

Bitcoin and trash

Landfill gas is being used to power households as well as garbage trucks…and now, bitcoin mining. Bitcoin mining consumes more energy per year than Facebook, Google, Apple and Microsoft combined. With all of those servers working constantly to mine this currency, Vespene Energy is using landfill gas in an attempt to be carbon neutral. Just

funded

by Bitcoin VC Polychain Capital in August 2022, a pilot facility will be built in California in the coming months.
The biggest trend in recycling: Robotics
Robotics companies such as Glacier and Everest have secured VC money in 2022, even during a terrible economic downturn, a pandemic and a war in Europe. As more packaging formats enter the stream, the data provided by these AI neural networks is invaluable for the recyclers and the brands that produce these products. As labor is harder to find, many operators continue to explore automation so they can keep their facilities running.
The biggest news of the year so far has been the acquisition of the pioneer of waste sorting robots (see our post on the robotics landscape here), ZenRobotics was just acquired by Terex in August 2022. ZenRobotics has been steadfast in its positioning as a heavy duty claw robot, well suited for handling larger items that you might find in construction and demolition waste streams.
With ZenRobotics now in the lineup, Terex, who builds mobile construction and organics sorting and grinding equipment, can expand their offerings to recycling and landfill owners and provide a full service package. It may also box out other competing robotics companies who are trying to cross into the construction waste industry.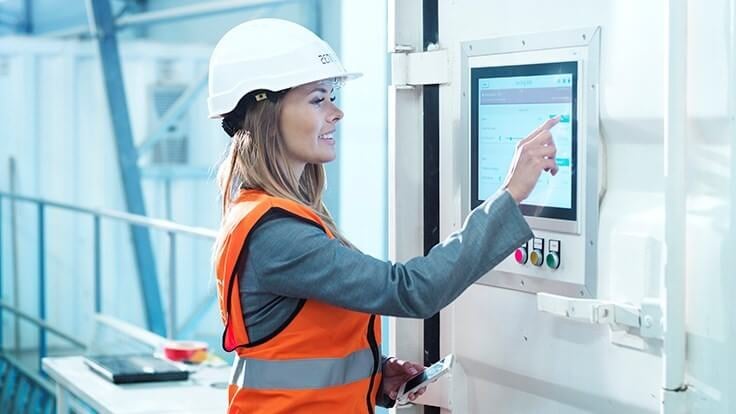 Getting a piece of the action
Even with massive chip shortages, wars in Europe and pandemics, money is flowing into the waste and recycling industry…vigorously. New funding is creating a pathway for non-industry talent to enter the recycling world by joining tech-forward companies like the robotics companies that are blossoming or the software platforms that are growing. Policies like the Inflation Reduction Act are also being implemented to expand sustainability initiatives which are encouraging venture capital and private equity to deploy funds even while other sectors have cooled off.
The punchline is that this is a great time to be in the industry, so check out the industry's coolest jobs here.